Incoming GV80 Inventory

Please use the GV80 Color and Accessories codes along with the GV80 Ordering Guide to choose your new Genesis GV80.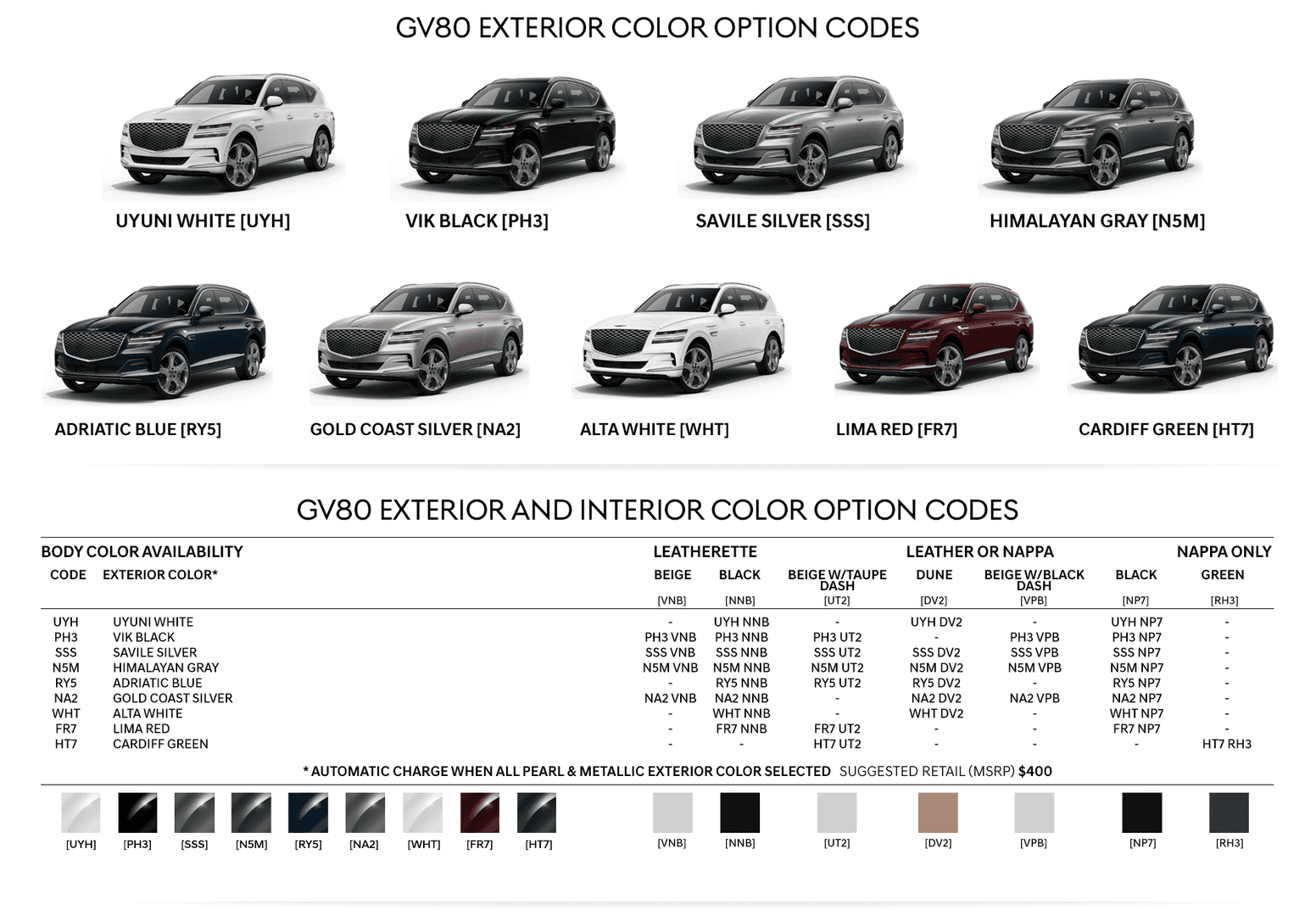 Below is a comprehensive list of our incoming Genesis GV80. The ETA (Estimated Time of Arrival) dates are provided by Genesis. This list is updated twice weekly. If you do not find what you are looking for, or have questions, please contact us. This is best viewed on a large screen or desktop.
Allow our Genesis Concierge to assist you with any questions: